About Me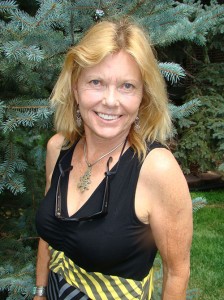 Adventure Guide Work
For more than 20 years I worked for Mountain Travel * Sobek (MTS) as the tour leader and field director of Morocco.  MTS was the first US adventure company to operate camel treks in the Moroccan Sahara. I led the Saharan camel treks and High Atlas hiking treks as well as some photo treks for MTS for those 20 years. I also designed and enhanced the itineraries of the treks, selecting hotels, restaurants and menus, as well as the campsites and even finding well-behaved camels!  I have always received A+ reviews from my clients, many of whom have said that I was the best of their guides in all their adventure travel experiences.
Along with my guide work I have also had the opportunity to develop women's projects along the MTS trekking routes. This included creating a marketable means of income for rural women through their handicrafts that they would sell to travelers passing through. It is my hope that this effort has helped empower these women to make their own success in a culture which has predominately been traditional when it comes to the role of women. I also started a school donation program collecting and delivering supplies to rural schools in the High Atlas Mountains; these schools often do not even have enough money to buy the students pencils and books. I also made Moroccan friends along our MTS routes and while I served in the Peace Corps there. Over the years I arranged for our clients to met these Moroccans, stopping in to visit with them and drink tea while learning how they live. These opportunities for many of our clients have been the highlights of their Moroccan adventures.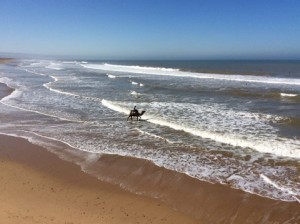 I also participated in the marketing efforts for MTS Morocco. I presented numerous slideshows for MTS in Colorado and California, where we signed up new clients, all excited to have a Moroccan adventure. I also wrote the itineraries, trip lists, and advertising for all MTS trips in the country.
My love of Morocco, zest for life, and ability to find synergies among my diverse clients has contributed to an unforgettable lifetime experience for my MTS clients.
Today, after 22 years in the adventure tour business and with my connections with the Moroccan people and their handicraft, art and textiles, I begin my very own treks throughout Morocco.
Background
My first exposure to Morocco was in March of 1981. I was studying French at the Sorbonne in Paris—received my diploma and was eager to practice the language in a warm, friendly French-speaking country. It was in Morocco that I had found the exotic land of my dreams. I was lucky enough to discover the Peace Corps community there, and I traveled throughout the country meeting the volunteers and learning about the culture and discovering the amazingly diverse landscape in Morocco. In 1982 I was officially accepted as a Peace Corps volunteer in Morocco and began my work in this capacity in Essaouira where I taught English to high school students.
Since then Morocco has captivated my mind and soul, and I am very fortunate to have realized my own career success as a business owner and travel guide there. The Peace Corps provided me with the opportunity to learn how to adjust to the Islamic culture and lifestyle, especially as a young blond- haired blue-eyed woman. I became fascinated with the local handicrafts and even employed the local women to hand spin their luxurious wool and handknit sweaters of my designs. This work then evolved into my own bags and belts export business. It was also during this time that I learned to speak Moroccan Arabic and the local Berber language and slowly became the beloved trusted foreigner of Essaouira. Speaking the various languages of the country has really helped me in both my export business and as a travel guide.
During the late 1980s and early 1990s I was primarily dedicated to my business in Moroccan carpet/leather bags, leather belts, and antique Berber kilims. This allowed me to continue my work in this foreign country (designing my own products) while maintaining my ties to the United States and using my contacts in the western U.S for selling my own lines for women. It was also during this time when such handicraft was very popular for market. My business involved designing the products, supervising the handiwork by my employees in Morocco, and exporting the items to the United States to sell at some of the finest boutiques in the nation as well as supervising the distribution process and sales representatives in the United States.
I worked for MTS more than 20 years, developing all their Moroccan programs and leading all their MTS adventure trips.  I particularly enjoyed teaching my clients the fascinating multicultural history of Morocco, which was so rewarding. I also enjoyed watching my clients' joy when interacting with my Moroccan friends over a cup of tea.
During my long life in Morocco, since 1982, I have passionately studied the fabulous handicrafts of the country, and explored the diverse geological landscapes (mountains, deserts and coastal regions) by horse, bike, and foot. I have been so stimulated by learning the cultures through my fluency in Arabic, Berber, and French, and as a result have become very close to the people of this amazing country. With more than three decades of living there, I too share the Moroccan way of life and passion for this land. Based on my experience I also understand their attitudes toward religion, politics, and relationships with other cultures. This I feel will be most beneficial to my continued efforts to introduce the Moroccan culture to tourists who come to explore this country and as a business consultant on exporting handicrafts to market and diplomatic relations.

by admin